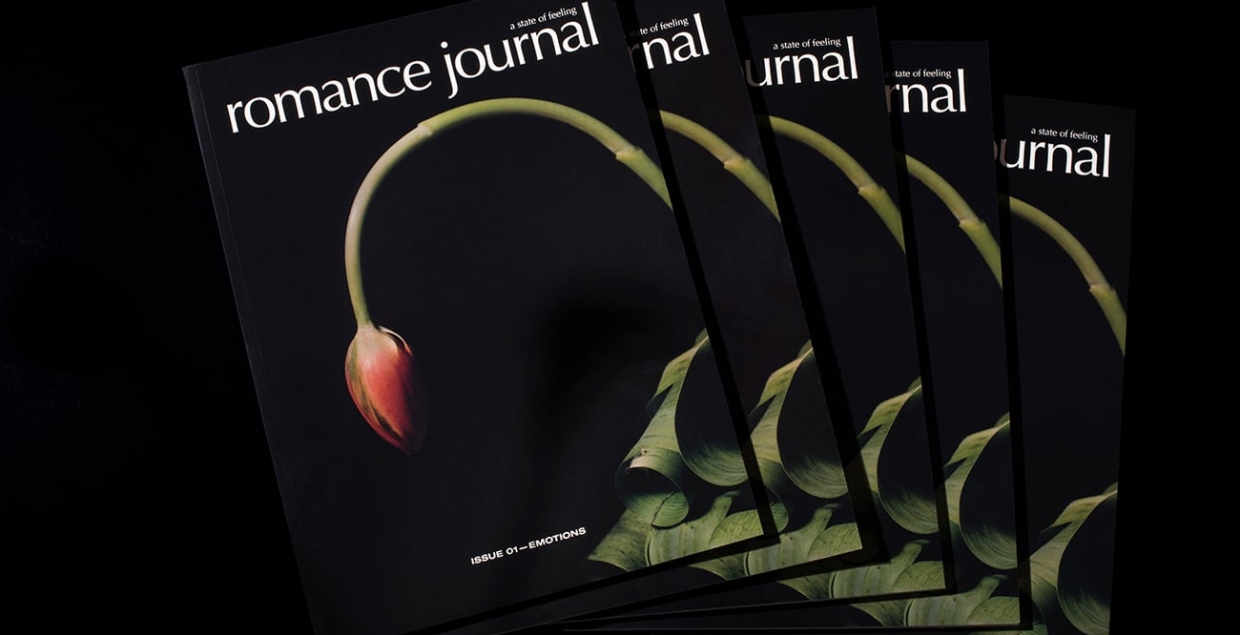 Creative design studio, RoAndCo, launches the first issue of their new creative endeavor, Romance Journal. Devoted to exploring truth and raising our collective consciousness, the large format publication examines human experiences through the eyes of 10 powerful, thoughtful, and creative women awakening to their life's purpose.
The first issue features some of today's most compelling and professionally successful women, including Refinery29 Founder and Creative Director Christene Barberich, legendary fashion designer Norma Kamali and Milk Makeup Founder Georgie Greville. Focused the role of emotion in life and work, these women paradoxically reveal a considerable strength as they opening up about their complex emotional lives – in some cases for the first time ever.
Roanne Adams, Founder and Creative Director of RoAndCo Studio & Romance Journal explains, it's been amazing to see the first issue of romance journal come to life and evolve as Iove evolved. Connecting with each woman we interviewed has been cathartic and has helped me better understand the human condition. This transformation allowed me to connect with the inner voice that comes from my heart, the one that's connected to something greater than just myself.
The publication can be purchased online at www.romance-journal.com or found at select locations such as, McNally Jackson, Iconic Magazine, Need Supply, Arcana Books and more.
Credits: RoAndCo